Care Work Project in South Africa by Emma Manley
Spending three months in South Africa on the care work project was both rewarding and fascinating. South Africa has so much history and I am glad I was able to positively contribute to young South African lives.
Q&A for care work project in South Africa
Why did you decide to go overseas to volunteer?
"I decided to volunteer overseas because I didn't want to go straight to University after school and decided to get some experience first. As I am studying children's nursing at Uni I chose to work in orphanages in South Africa, to get experience with children and to strengthen my Uni application. I also wanted to volunteer in a country that had very little and would really benefit from the help I could offer."
What did you achieve during your placement?
"During my placement, I helped children to improve their English, help with homework and other schoolwork. I also kept children in orphanages entertained by introducing activities and bringing new ideas to have fun with the children. During my 3 months, I also gained a better understanding of other cultures and ways of life as well as education in another country. during your placement?"
What did you achieve personally from the experience?
"Personally, I achieved a lot from the experience. Beforehand I learned to fundraise and manage my money, travelling alone let me grow in confidence and have the courage to do it on my own. I also learned to live with a large group of people and become friends with many different people within the group. The experience allowed me to experience a new culture and lifestyle."
What was a typical day like?
"A typical day involved waking up at 7 am to be ready to leave at 8 am to go to an orphanage, playing with babies and toddlers – feeding them, putting them to bed, etc. before being picked up at 12.15 pm, having lunch and going to another orphanage from 2.30 pm until 4.30 pm. This involved keeping children entertained, helping with homework and the English language. We would then have a free afternoon."
What are your most memorable moments?
"My most memorable moments are working with the children to decorate the orphanage walls, helping to finish their homework, and improving their English. Also, doing the world's highest bungee jump and seeing more of South Africa was amazing. The nightlife in Port Elizabeth was really cool and some of my best memories are of nights out with the whole group in fancy dress."
What was social life like?
"Being in such a large group meant that the social life was really good. There were so many different people to meet and all with different personalities also meant we could split up and meet more people while we were out, both locals and other travelers. This was particularly true on our weekend away at Jeffrey's Bay, the hostel, Island Vibe, had lots of people from all over the world who were traveling and were really friendly."
What were the people and culture like?
"The local people were all amazing, they were very friendly and accommodating, making you feel really welcome in their country/city. They were all very interested in us and our country as well. Their culture is so different from ours, it was quite a shock but it was really interesting to see a different culture and such a good one, particularly in the townships."
What did you try that you had never tried before?
"I did a bungee jump having never done that before. I tried the local food which was very different from home food. I also did zip wiring and tried to learn some of the local languages. We also did a safari that I hadn't done before and living in a house/sharing a room was a new experience."
What are your top 5 must-see places in South Africa?
Kruger National Park
Storms River – Tsitsikamma National Park
Port Elizabeth Beaches and The Boardwalk
Jeffreys Bay
What are your top 5 things to do in South Africa?
Worlds Highest Bungee Jump
Shark Cage Diving
Elephant Ride
Safari
Climb Table Mountain
What were you doing before you went away?
Before I went away I was working full time, fundraising for my trip as well as visiting friends at University, preparing and buying equipment/clothes that I needed. I also spent time researching the place I was going, while finishing school and applying/preparing for University.
What obstacles did you have to overcome to go on the trip and how did you overcome them?
To come on the trip I had to overcome negativity from friends/teachers who said I shouldn't take a gap year but go straight to University. I had to deal with money issues by working hard and fundraising and I had to discuss with my work being able to leave for 3 months and still come back to my job. Mostly, I had to prepare myself as much as possible because it was something I haven't done before and I was worried about going alone.
If you took a gap year or career break, why did you do this, and what have you gained from doing so?
I took a Gap Year because I didn't feel ready to go straight to University and felt the experience would strengthen my application. It has given me so much experience and allowed me to have a break and grow in confidence, so now I feel ready to go to University. It has also made me sure that I want to work with children.
Has the experience affected your 'life plan' in any way, and if so how?
The experience hasn't altered my plan for Uni, it has made me more sure that it is what I want to do. It has, however, made me know that I want to do more traveling, and possibly once I have graduated, travel and do nursing in hospitals around the world.
Would you recommend it to others, if so why?
I would definitely recommend this experience to others. It has made me great friends and I've met some amazing people. It has also helped me to grow in confidence and become more independent whilst reassuring me of what I want in the future and allowing me to see a whole new lifestyle, unlike anything I have seen before.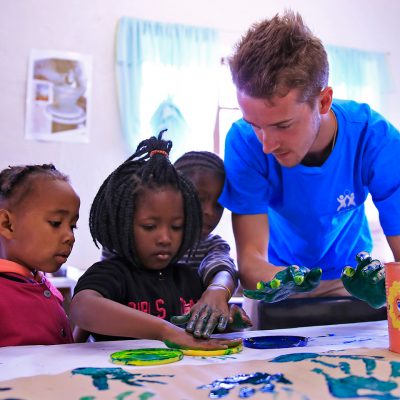 durations start from
28 days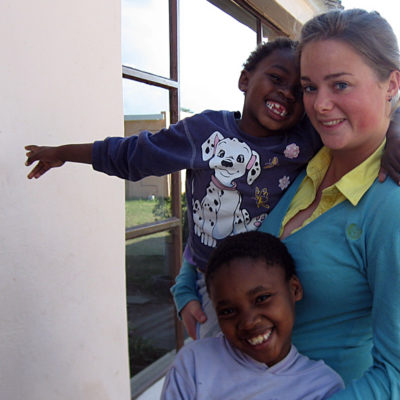 durations start from
7 days